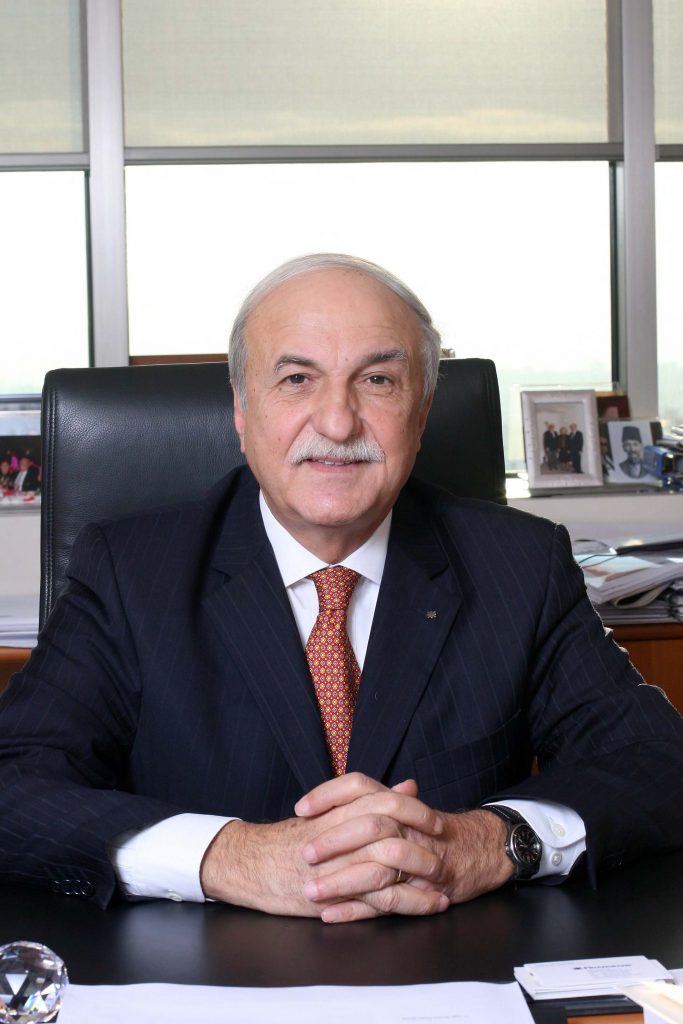 Hüsnü M. Özyeğin is a Turkish entrepreneur, businessman and philanthropist. He is Founder and Honorary Chairman of FIBA Holding and Chairman of Özyeğin University.
Hüsnü M. Özyeğin was born in 1945 in İzmir, Turkey. A graduate of Robert College, he received his BSc degree in civil engineering from Oregon State University and his MBA degree from Harvard Business School.
He served as Board Member and Managing Director of Pamukbank between 1974 – 1984 and Vice Chairman and Managing Director of YapıKredi Bank until 1987. In September 1987, he founded Finansbank which quickly evolved to become one of Turkey's most prominent and successful banks under his leadership as Chairman until 2010. His sale of Finansbank to National Bank of Greece in 2006 was the single biggest foreign trade of Turkey at the time.
FIBA Holding is a private group of companies active in finance, energy, real estate, health and retail in fifteen countries. Özyeğin is a serial entrepreneur and has founded 99 companies employing 15,000.
Özyeğin is a passionate philanthropist and has invested in programs that have reached close to one and a half million people in Turkey. He currently serves as Chairman of the Board of Trustees of Özyeğin University, Chairman of Hüsnü M. Özyeğin Foundation, Trustee of Mother and Child Education Foundation and Member of Board of Dean's Advisors of Harvard Business School.
Özyeğin is married to Ayşen Özyeğin, has two children and five grandchildren.